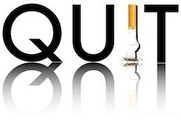 If you are thinking about quitting smoking, here are some things to consider:
           - what are the benefits to quitting?
           - who will support me?
           - what will I miss if I quit?
           - how will I prepare myself?
If you are ready to quit, here are some helpful tips: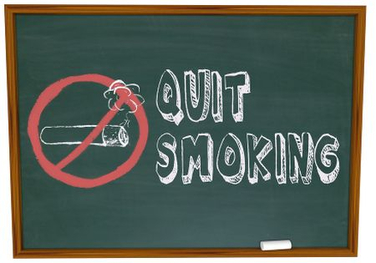 - speak to your doctor, pharmacist, other health care provider
   - search online to get as much information as you can about options that may help you quit
   - identify a support person(s) or support group
   - look for resources to help such as:  www.gosmokefree.ca and www.smokershelpline.ca.
   - set a "quit date"
If you have decided to quit, here are some helpful tips:
- drink plenty of water to help manage withdrawal symptoms
- substitute sugarless gum, carrot sticks or low calorie snacks to control the urge to smoke
- keep your hands busy with something like keys or coins
- make your home and car smoke-free by having them professionally cleaned
- purchase some nicotine replacement therapy.  It helps with withdrawal symptoms and does not require a prescription from your doctor.  It is avaialble as a gum, patch or inhaler. 
- ask your doctor for a prescription for other oral medications that can help reduce your smoking cravings.