Why monitor Diabetes Wait Times?
Reducing wait times is a top health care priority for the Ontario Ministry of Health and Long Term Care. With the increasing prevalence of diabetes, it is important to monitor wait-times for Diabetes Education Programs to ensure there is access to care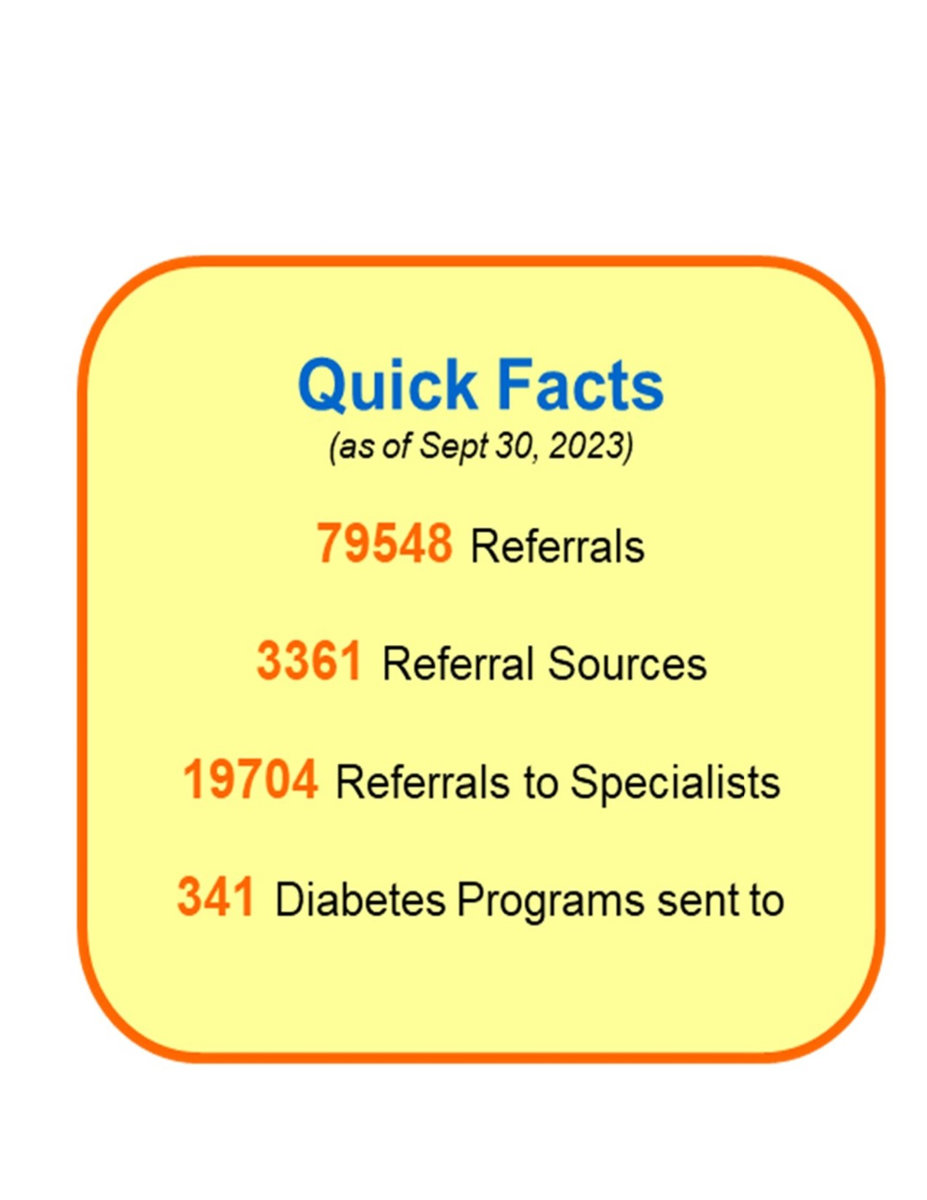 for individuals and families newly diagnosed or living with diabetes.  This includes having available sites, as well as available diabetes educators to meet the increasing demand for diabetes education. 
In the Waterloo Wellington region, there are 12 Diabetes Education Programs available to the community with outreach locations throughout the region.  All programs can be accessed by either a physician referral or a self-referral through the Diabetes Central Intake©.  Referrals are triaged and sent to the appropriate Diabetes Education Program, based on the urgency, complexity and the individual's home address. 
Wait times are measured from the date the referral is received in Central Intake© to the first available appointment offered to the individual.  The wait-times are measured against the standard wait-times, and reported to both the program managers and the Ontario Health West Region every 3 months.
Standard Wait Times
Standard wait times were developed for Waterloo Wellington region, based on the Canadian Diabetes National Standards for wait times for Diabetes Education Programs and the expert advice from the WWDRCC Steering Committee in 2011. The actual wait times are measured against the standard wait times and reported as percentage within target. The standard wait times are as follows:
Urgent (within 48 hours)

Semi-Urgent (7 to 14 days)

Non-Urgent (14 to 28 days)

Uncontrolled diabetes

Newly diagnosed Type 1 diabetes

Pregnancy with pre-existing diabetes

Recent treatment for DKA

Crisis that drastically affects individuals'

    ability to manage their diabetes

ER discharge follow-up

Gestational Diabetes

Inpatient discharge follow-up

Steroid Induced Diabetes

Hypoglycemia

Pre-diabetes

Type 2 Diabetes

Established Diagnosis Type 1 Diabetes

Insulin pump therapy

Type 2 insulin initiation

 
Current Wait Times for Diabetes Education Programs in Waterloo Wellington Region
Note:  Wait time calculations exclude Guelph, East Wellington and North Wellington as they are not using Central Intake© at this time.
Time-Frame:  Year End 2012-2013 (Quarter 4) to September 30, 2023 (Quarter 2)