Children with Diabetes
Diabetes is the most common endocrine disease and one of the most chronic conditions in children.  When a child or young adult is diagnosed with diabetes it affects the whole family and it important for everyone involved to learn as much as possible to support them.
Type 1 diabetes (formerly referred to as Juvenile Diabetes) is the most common type of diabetes in children.  It occurs when the pancreas stops producing insulin, as a result of an "auto-immune process" where the body's own cells attack and destroy the insulin producing cells of the pancreas.  We don't know the cause of type 1 diabetes, but there is a higher incidence of it occuring in the spring and fall.  It can occur at any age, even adults, but the most common age is between 5 and 9 years old.
More recently there has been an increase in Type 2 diabetes in children, where it used to be considered a disease for adults.  Type 2 diabetes occurs when cells become resistant to insulin, often caused by being overweight, being inactive or being from a specific ethnic group (Aboriginal, African, Arabic, Hispanic or Asian).
 

Type 1 Diabetes

 

Type 2 Diabetes

 

Treatment for Type 1 Diabetes

Insulin injections 2-4 times per day or continuously by a pump
Monitoring with self-blood sugar testing 4 times per day
Extensive teaching and regular 3 month follow-up at a Paediatric Diabetes Education Centre 

 

 

Treatment for Type 2 Diabetes

Lifestyle changes, including healthy eating and increasing physical activity
Reduced weight
Family counselling and education at a Paediatric Diabetes Education Centre 
Diabetes pills or insulin

 
How Do I Find a Paediatric Diabetes Education Centre?
In the Waterloo-Wellington region, there are three Specialized Paediatric Diabetes Education Centres.  To access a centre, ask your physician or NP to complete a referral form. 
Name of Program
Address
Phone Number
Cambridge Memorial Hospital Paediatric Diabetes Education Centre

700 Coronation Blvd.,

Cambridge, ON

N1R 3G2

 

519-621-2333 #2345
Grand River Hospital Paediatric Diabetes Education Centre

835 King St. West,

Kitchener, ON

N2G 1G3

 

519-749-4300 #2491
Guelph General Hospital Paediatric Diabetes Education Centre

115 Delhi St.,

Guelph, ON

N1E 4J4

519-837-6440 #2784
Attending School with Diabetes
Starting school or even changing grades can be a stressful time for both parents and children with diabetes.  For information and resources for both parents and teachers, please see the Diabetes at School website.   
Transitioning to an Adult Program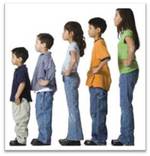 How do I know if I am ready to Transition to Adult Diabetes Care?
Transitioning to an adult program can be a very stressful time, as you have established good relationships with your paediatric program.  Usually around the age of 17 to 18 years old, your diabetes team will talk to you about transitioning to an adult program. It is important to remember that adolescents mature at different ages, therefore using age is not a reliable guide. 
An assessment is recommended to determine if you are ready to transition to adult care.  Involve your parents, your diabetes care team and yourself in this assessment. The following is a "Readiness Questionnaire" to help you determine if you are ready for an adult program.  
How do I find an Adult Diabetes Centre?
If you are currently being followed by a Paediatric Diabetes Education Centre, your diabetes team will refer you to an adult centre and an adult Endocrinologist or Specialist in Diabetes.  They will be able to do this by completing a Waterloo Wellington Diabetes Central Intake Diabetes referral form.  Young adults face many choices about school, jobs and how they relate to others.  You may want to find a diabetes program close to a school or work setting.  These are things to discuss with your team. 
If you are not being followed by a Paediatric Diabetes Education Centre, you can ask your family doctor or a walk-in clinic physician to refer you to a Diabetes specialist or Endocrinologist, using this referral form. 
You can also refer yourself using the self-referral form for diabetes education. 
Feeling Overwhelmed? 
You are not alone.  Click here for help from Dr. Shannon Pursley, Psychologist. 
Young Adults with Diabetes
Young adults can be diagnosed with Type 1 or Type 2 diabetes.  This can be difficult, because people often don't know the difference between Type 1 and Type 2 diabetes and can provide wrong information, despite their best intentions.  It is important that you attend a Diabetes Education Program, to learn as much as you can about the type of diabetes that you have and how to manage it. 
A diagnosis of diabetes can be very overwhelming at this age as you have many other challenges, such as starting relationships and careers, and perhaps moving away from home.  Your diabetes team will support you in managing your diabetes, while not letting it take over your life.  To refer yourself to a program close to you, please complete the self-referral form.    
Summer camp is a wonderful place for children and adolescents with diabetes to enjoy a "camp experience". It also allows parents to feel comfortable knowing their child is being taken care of by trained staff and healthcare professionals while away enjoying camp. This can provide a much needed break for parents with a child who has diabetes. Click here for more information.
Additional websites that you can find information on living with diabetes as a child or young adult:
Juvenile Diabetes Research Foundation