Diabetes Awareness Month
November is recognized internationally as Diabetes Awareness Month.  For 2021-23, the International Diabetes Federation (IDF) has chosen the theme: Access to Diabetes Care – If Not Now, When?  Managing diabetes requires ongoing access to healthcare, education, self management support and education.  Many in the world, including here in Canada, do not have the support they need to stay healthy, and November 14 is a day where all around the world we can advocate for the support needed to prevent and manage diabetes, so people can remain as healthy as possible.
If you need access to self management support and education in the Waterloo-Wellington area, please complete a self-referral form.
 

 

World Diabetes Day (WDD) is an official United Nations World Health Day, celebrated each year on November 14th
World Diabetes Day marks the birthday of Canadian Sir Frederick Banting, who along with Charles Best, is credited with the discovery of insulin in 1921 at the University of Toronto
More than 463 million people have diabetes in the world (1 in 10 people)
More than 3 in 4 people with diabetes live in low and middle-income countries.
The number of people living with type 2 diabetes is increasing in most countries and is expected to be 578 million by 2030
11 million Canadians are living with Diabetes or Pre-Diabetes (1 in 3 people, with increasing rates of type 2 diabetes in children)
There are more than 4.4 million people living with diabetes in Ontario 
One of every two people with diabetes is undiagnosed
90% of people living with diabetes have Type 2 diabetes and 10% have Type 1
The incidence of type 2 diabetes may be prevented by eating healthy meals and exercising
An average 20-year-old today has a 50% chance of developing diabetes in their lifetime
Awareness of diabetes is the first step in the fight against the disease.  Help raise awareness of diabetes by sharing your story with others.
November 14th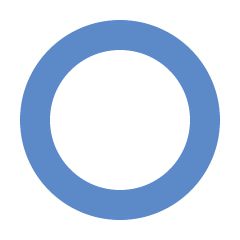 The "blue ring" is the international symbol for diabetes. This circle symbolizes unity, and was developed for the campaign for a United Nations Resolution on diabetes in 2006, which resulted in declaring November 14th "World Diabetes Day". The blue border of the circle reflects the colour of the sky and the flag of the United Nations.
In support of improving diabetes care to the residents of Waterloo Wellington region, the blue ring was incorporated into our Waterloo Wellington Diabetes logo. 

For more information on World Diabetes Day, click here