Diabetes in Pregnancy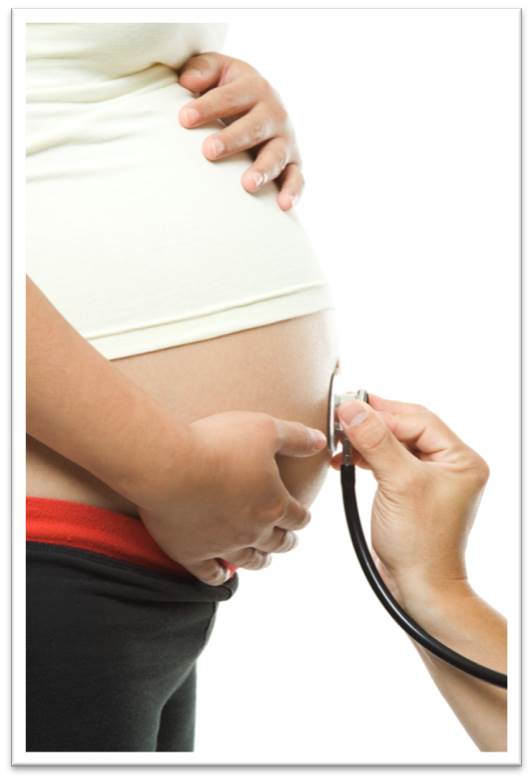 High blood sugars during pregnancy can be harmful to both you and your baby. 
If you are diagnosed with gestational diabetes during your pregnancy, it is important for you to attend your Diabetes Education Program, as soon as you are diagnosed to learn as much as you can.
If you have Type 1 or Type 2 diabetes it is important to plan your pregnancy, and attend your Diabetes Education Program for education and support.
Use A Record of My Journey with Pregnancy and Diabetes as a tool to help you keep track of details of your pregnancy and any questions you may have. It also provides you with a record of your pregnancy for future reference. For a hard copy of the resource, contact your Diabetes Education Program.
Gestational Diabetes
Gestational diabetes is a type of diabetes that occurs during pregnancy at around 24 to 28 weeks.  It happens in 4 to 20% of women during pregnancy and is diagnosed through a glucose tolerance test.  For some women, your body is not able to produce enough insulin to keep up with your growing baby and changing hormone levels.  If your body cannot produce enough insulin, your blood sugar levels will rise.  If your blood sugars are too high, there is risk that your baby will grow to weigh more than 9 pounds, which can make a difficult delivery.  There is also risk of your baby becoming overweight and developing type 2 diabetes later in life.  Gestational diabetes can be managed well with help from your diabetes care team.   
Screening for Gestational Diabetes

 

     

At 24-28 weeks, your physician, NP or midwife will give you a requisition to go to the lab for an oral glucose tolerance test.  There are 2 methods of screening for gestational diabetes.  Your healthcare provider will discuss with you the two options of testing. The options are as follows:  

 

1. Two Step Test:  Go to the lab for a 1 hour oral glucose tolerance test.  If your 1 hour test result is higher than 11.1, you have gestational diabetes.  If your result is between 7.8 and 11.0, you will need to go for a 2 hour oral glucose tolerance test.  If you have 1 reading higher than the values in the chart on the right, you have gestational diabetes.

 

2.  One Step Test:  Go to the lab for a 2 hour oral glucose tolerance test.  If you have 1 reading higher than the values in the chart on the right, you have gestational diabetes.

Diagnosis of GDM during COVID-19

| | |
| --- | --- |
| A1C | Equal or higher than 5.7 |
| Random Glucose | Equal or higher than 11.1 |

 

 

Diagnosis of Gestational Diabetes with 2 Step

| | |
| --- | --- |
|     After a 1 hour test |   Equal or higher than 11.1 |
|     After a 2 hour test:  |   |
|         Fasting reading |   Equal or higher than 5.3 |
|         1 hour reading |   Equal or higher than 10.6 |
|         2 hour reading |   Equal or higher than 9.0 |

 

 

Diagnosis of Gestational Diabetes with 1 Step

| | |
| --- | --- |
|          Fasting reading    |   Equal or higher than 5.1 |
|          1 hour reading |   Equal or higher than 10.0 |
|          2 hour reading |   Equal or higher than 8.5 |

 

 

Managing Gestational Diabetes

Your physician, NP or midwife will refer you to a Diabetes Education Program to learn how to manage your gestational diabetes.  If you would like to print a referral to take to your physician, NP or midwife  click here
Eat three meals and 3 snacks a day with one snack being a bedtime snack
Check your blood sugars 4 times a day, before and after your meals.  (You will receive a meter at your Diabetes Education Program)
Stay active if possible
Sometimes you may need to take insulin.  This will help keep your blood sugars in the target range.  Once your baby is born, you will likely no longer need the insulin
Supplement your nutrition with a multi-vitamin
Check your urine for ketones as directed to make sure you and your baby are getting enough nourishment

Target Blood Sugars

| | |
| --- | --- |
|       Fasting |     Under 5.3 |
|       1 hour after meals |     Under 7.8 |
|       2 hours after meals |     Under 6.7 |

After your pregnancy:

Breast-feeding is strongly encouraged
Between 6 weeks and 6 months, you should have another oral glucose tolerance test.  Because you had gestational diabetes, you are at higher risk for developing Type 2 diabetes outside of pregnancy.
Return to your pre-pregnancy weight as soon as you can
If you are planning another pregnancy, start taking 1 mg Folic Acid 3 months before conceiving.
If you are 10-12 weeks pregnant, contact your Diabetes Education Program or send a self-referral form
If you have Type 1 or 2 Diabetes

 

If you have Type 1 or Type 2 diabetes, it is very important to have good control of your diabetes prior to getting pregnant, as well as throughout your pregnancy.  High blood sugars put you at risk of many complications including miscarriage, congenital malformations, high blood pressure, premature delivery and large birth weights.  These risks can be prevented if you plan and manage your diabetes well.   

 

Pre-pregnancy planning (3 to 6 months before conceiving):

Make an appointment with your Diabetes Specialist and Diabetes Education Program. If you don't have a Diabetes Education Program, please fill in the self-referral form
Eat healthy regular meals
Check your blood sugars at least 4 times per day
Have a retinal eye exam
Your physician or NP will send you to the lab to check your blood and urine
Supplement your mealplan with 1 mg Folic Acid
Stay active
If you have Type 2 diabetes, and take pills, your health care provider will switch you to insulin (you might remain on Metformin and or glyburide if you are able to control your blood sugars)

 

Target Blood Sugars

| | |
| --- | --- |
|     Fasting |    Under 5.3 |
|     1 hour after meals |    Under 7.8 |
|     2 hours after meals |    Under 6.7 |
|     A1C |    Equal or under 6.5% |


 

During your pregnancy:

You will have regular appointments with your diabetes care team
Check your blood sugars regularly before and after meals, and occasionally through the night, striving for the recommended targets
Continue to supplement your nutrition with a multi-vitamin containing 0.4 mg to 1 mg Folic Acid
You may experience increased episodes of low blood sugar. Record them and discuss with your diabetes care team
Check your urine for ketones as directed to make sure you and your baby are getting enough nourishment

 

After your pregnancy:

Continue to check your blood sugars regularly
If you have Type 1 diabetes, your physician or NP will do a thyroid blood test at 6 to 8 weeks after your baby is born
Breast-feeding is strongly encouraged
Continue your multivitamin containing 0.4 mg to 1 mg Folic Acid for 6 to 12 weeks after your baby is born or as long as you breast-feed
Increase your milk servings if you are breast-feeding
If you have Type 2 diabetes, your physician or NP will advise you when to stop insulin and re-start your diabetes pills

 
Other Resources Available
Online Gestational Diabetes Class - Videos, Resources and Teaching Materials